Every year, too many people pay tax bills that are larger than necessary. They may even pay tax penalties that could be avoided simply because they do not have a tax background or the time to understand the tax system the way a tax professional does. The average person finds it difficult to understand today's ever changing tax laws. Most taxpayers just want to pay their fair share in taxes and avoid mistakes on their tax returns. Without help from a trained tax professional, many find the task frustrating if not impossible.
You can avoid making tax mistakes and may even reduce your tax bill by hiring a tax professional to implement tax planning ideas tailored to your situation.
SO WHAT EXACTLY IS TAX PLANNING?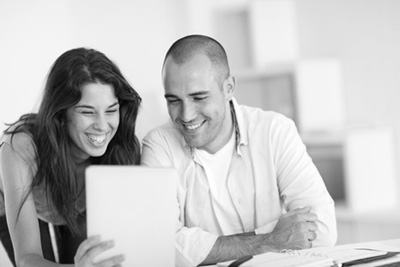 Tax planning is a detailed and documented tax strategy for reducing taxes, which is implemented over the course of one or more years. It begins by conducting an assessment of current income tax liabilities and developing steps to take under the current tax system to reduce your liabilities. The plan is continually monitored and adjusted for changes to taxable income, family dynamics and tax laws. Tax planning is the best way to reduce your taxes now and in the future.
Many individuals and businesses use tax planning to minimize taxes. For businesses, it can be as simple as setting up a retirement plan or hiring employees that qualify for tax credits. For individuals, it could mean contributing to a retirement plan or managing deductions that trigger alternative minimum tax.
Given the new taxes enacted under the Affordable Care Act, it is even more important for you to begin looking at tax savings ideas.
MAKING IT HAPPEN
If you are ready to take a proactive step in reducing your taxes, you need to speak with a tax professional. You should work with someone who understands not just tax law but how the law fits into your specific situation. That is why you need Brunsdon Law Firm on your side.
It is important to contact Brunsdon Law Firm today to begin developing a tax planning strategy that may reduce your taxes.
WHY BRUNSDON LAW FIRM?
When you work with Brunsdon Law Firm you will get advice from Terri Brunsdon, a tax attorney who is also a CPA with a Masters in Tax. For those in need of tax advice, Brunsdon Law Firm is a trusted name.
At Brunsdon Law Firm our mission is to serve each client by providing cost-effective legal and tax services in a timely manner. Each of our clients is unique, and we make it our goal to understand the needs of every individual who walks through our doors.
Now is the time for you to take that first step on the path to implementing a tax plan that can work for you. Get started now by calling Brunsdon Law Firm at 330.374.1166. You can even email us at info@brunsdonlaw.com for an appointment. If emailing, protect your confidentiality by not including any specific details on your issue.
You do not have to manage your taxes through guesswork, get in touch with us now!