Choosing an Ohio income tax attorney is a smart move when tax questions loom. Whether you have questions about your personal or business income tax, Brunsdon Law Firm can help you resolve them.
Why We Know
At Brunsdon Law Firm you would deal directly with Terri Brunsdon on income tax issues. Terri is both an attorney and a CPA. She has her master's degree in tax. Besides her years of experience in the legal field, Terri has years of "business world" experience because she was a Public Accountant and a Chief Financial Officer before entering the legal field. Terri is considered an expert in the field because she has published books on Accounting. Her expertise can give you the answers you need. She can also help with other kinds of taxes as well.
What an Ohio Income Tax Attorney Can Do For You
Getting a good handle on the rules for your income taxes can help you in many ways:
Minimizing your income taxes
Raises your income level
Provides more cash on hand to purchase needed capital items for a business
May mean a refund for you of taxes already paid
Avoids costly mistakes and fines for overlooked income
Guides you through an audit
Represents you at an appeal
Helps you to resolve delinquent tax issues
Minimizing Your Income Taxes
Minimizing income taxes can provide you with an increase of income and provide more cash on hand often through a refund. This can be done by many methods, but these are the most common:
Finding extra deductions
Claiming tax credits to which you are entitled but not claiming
Changing the dates of claimed income or expenses
Restructuring your business
Moving your business to a different district to avoid local taxes or gaining a tax abatement from local taxing agencies
Finding tax shelters
Dealing with the Taxing Agency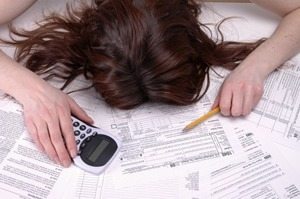 Whether you are dealing with the IRS, the state of Ohio, or a local income tax agency like your city, answers are often hard to get and sometimes seem conflicting. There have been cases of the same person calling the IRS two successive days with the exact same question and having been given two different answers by two different IRS agents. Asking your Ohio income tax attorney can solve this for you. Not only does the tax lawyer know the tax code, but also all the court rulings that apply to that tax code.
Resolving Income Tax Issues
There are some triggers that tell you that you need representation immediately. If any of these happen to you, call Brunsdon Law Firm for immediate consultation.
You have a question about filling out your tax form, and you cannot get a good answer.
You owe so much tax that you cannot pay it.
You may be in a penalty situation for not sending in enough withholding.
You made a mistake on payroll taxes.
You have received a tax audit notification.
A tax audit didn't go well for you, and you need to appeal the decision.
You have outstanding, unpaid taxes.
You need to negotiate a lower tax settlement.
You need to minimize fees on your overdue taxes.
Your local taxes are going to the wrong community.
Get Help Now
Give us a call at 330.374.1166 or contact us if you need help with your income tax problems. Terri Brunsdon will be glad to meet with you in person or by phone to discuss your needs. Leave only general information about your situation in the email for privacy reasons.

View Larger Map