Contracts are a universal and essential part of doing business. Throughout the life cycle of your business, you will encounter many different types of business contracts. When opening a business, you may need a lease agreement or an operating agreement. When hiring employees, you may want an employment agreement. For contractors, you may want a contractor agreement with a non-compete clause. Maybe you are being asked to sign a contract and need it reviewed before signing. Brunsdon Law Firm business law attorneys can help with all your business contract needs.
Terri Brunsdon, along with the experienced business, employment, real estate, and litigation attorneys, can draft or review your contract. Below is a sampling of the contracts we assist with:
Corporate Resolutions
Corporate By-Laws
Asset Purchase Agreements
Buy/Sell Agreements
Confidentiality Agreements
Equipment Lease Agreements
Rental Lease Agreements
Operating Agreements
Employment Contracts

Loan Agreements
Mergers & Acquisition Agreements
Non-Compete Agreements
Offer Letters
Partnership Agreements
Sales Contract
Independent Contractor Agreements
Subcontractor Agreements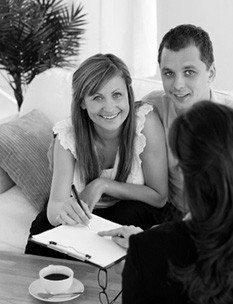 Contracts and agreements are an inescapable part of doing business and the details are important. We will approach your need from both a tax and legal aspect and always with your business interests as our top priority.
Please call or email us anytime. You can call us at 330.374.1166, or send us an email at info@brunsdonlaw.com. If sending an email, please do not include the specifics on your matter for reasons of confidentiality.
We look forward to guiding you in all of your legal, tax and business contract needs.