If you need a corporate tax attorney in Akron, Ohio for representation or advice on business or tax issues for yourself or your business, contact Brunsdon Law Firm.
At Brunsdon Law Firm, businesses and individuals will find the accounting, tax, and legal solutions they need to succeed. Whether you need legal representation for yourself or your company, we can work with you in a cost-effective way to find the solution to your concerns. Call us for your tax and legal needs including, but not limited to:
Tax Advisor. Taxes are a major concern to businesses. Whether you have questions about payroll taxes, sales taxes, or income taxes, we are here to help. We can also help your business with tax planning, tax litigation, tax audits, and tax debt settlement.
Corporate formation and structure. Operating a business begins with deciding on the legal structure for the business. Should you operate as a sole proprietor, corporation, s-corporation, limited liability company, or partnership? We can assist you in making that decision and provide you with valuable tax advice that impacts these decisions. Brunsdon Law Firm can also help you evaluate whether to change an existing legal structure. Make an informed decision.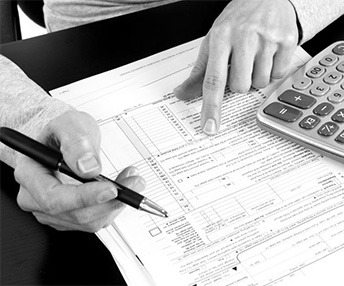 We can also advise you on the legalities and tax implications of:
Mergers and acquisitions
Succession planning
Contracts
Business Litigation
Meet Our Corporate Tax Attorney
Terri Brunsdon is an attorney admitted to practice law in the State of Ohio and a licensed Certified Public Accountant in West Virginia and Ohio. She also has a Master's in Taxation and, prior to her legal career, worked as a Public Accountant and a Chief Financial Officer. She is also the author of several textbooks on accounting software.
Get Legal Representation Now
Tax laws change constantly, and interpreting them takes skill and insight. At Brunsdon Law Firm, our mission is to serve each client by providing cost-effective legal and tax services in a timely manner. To make sure you get the legal and tax audit representation you deserve, simply call Brunsdon Law Firm at 330.374.1166 or toll free at 855.501.5971. You can also email a request to us by completing the contact form, but protect your confidentiality by not emailing particular details about your issue.
Virtual Appointments Are Available
Are you too busy to take time to visit an attorney's office? Brunsdon Law Firm offers phone consultations as well as Skype visits. You don't have to physically come to the office if it is more convenient to meet over the internet or by phone.

View Larger Map