When you are looking for an Akron, Ohio corporate attorney, you should call Brunsdon Law Firm. We practice Corporate Law. As a business owner, you rely on trusted advisors to assist you in making good business decisions because making good decisions is critical to the success of your company. Among your trusted advisors may be an accountant, a tax advisor, and an attorney. Instead of so many different advisors, why not get all this advice in one place at Brunsdon Law Firm. We will:
ensure the legality of commercial transactions,
advise corporations on their legal rights and duties,
advise corporate officers on their duties and responsibilities.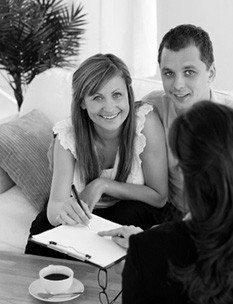 We have knowledge in the fields of:
contract law
accounting
tax law
securities law
bankruptcy
intellectual property rights
licensing
zoning laws
and more
Find Legal Solutions
At Brunsdon Law Firm individuals and businesses will find the accounting, tax, and legal solutions they need to succeed. Whether you need legal representation for yourself or your company, we work with you in a cost-effective way to find the solution to your concerns. Call us for your tax and legal needs including:
Tax Advice
Contracts
Business Formation
Succession Planning
Business Litigation
Business dissolution
Breach of contract
Breach of non-compete
Shareholder actions
Tax court litigation
Mergers & Acquisitions
Meet Our Corporate Attorney
When you work with Brunsdon Law Firm you work personally with Terri Brunsdon an attorney admitted to practice law in the State of Ohio and a licensed Certified Public Accountant in West Virginia and Ohio. Terri has her Masters in Taxation and, prior to her legal career, was a Public Accountant and a Chief Financial Officer. Terri is also the author of several textbooks on accounting software.
Get Legal Representation Now!
At Brunsdon Law Firm our mission is to serve each client by providing cost-effective legal and tax services in a timely manner. To make sure you get the legal and tax representation you deserve, simply call Brunsdon Law Firm at 330.374.1166. You can also email a request to us by completing the contact form, but protect your confidentiality by not emailing particular details about your issue.

View Larger Map