What is a tax attorney? A tax attorney is someone who specializes in the technical and legal issues of tax law. They represent individuals and businesses in tax litigation, tax debt resolution, tax preparation, tax planning, and more. Because of the intricacies of tax law, tax attorneys often help individuals and businesses deal with revenue agencies.
Where Can I Find a Tax Attorney?
Terri Brunsdon of Brunsdon Law Firm in Cuyahoga Falls, Ohio, practices in the area of tax law, estate planning, business and planning. She is admitted to practice law in the State of Ohio and is a licensed Certified Public Accountant in West Virginia and Ohio. Terri has a Masters in Taxation, and prior to her legal career, worked as a Public Accountant and Chief Financial Officer. She is also the author of several textbooks on accounting software.
How Can a Tax Attorney Help?
Some of the things you may need a tax attorney for are: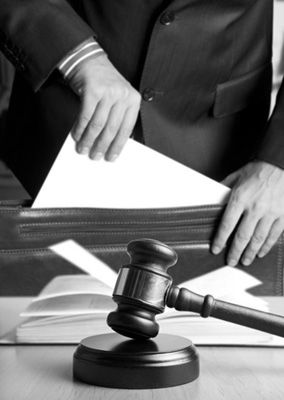 Plan ahead for your taxes.
Be represented at a tax audit.
Challenge a tax position.
Resolve tax debt.
Plan a strategy for your estate.
File an estate tax return.
Make business contracts.
Set up the structure for a new business.
Help purchase a new business.
Help sell a business.
File business bankruptcy.
Setup a trust fund.
Get Legal Representation Now!
At Brunsdon Law Firm our mission is to serve each client by providing cost-effective legal and tax services in a timely manner. To make sure you get the legal and tax audit representation you deserve, simply call Brunsdon Law Firm at 330.374.1166 or toll free at 855.501.5971. You can also email a request to us by completing the contact form, but protect your confidentiality by not emailing particular details about your issue.

View Larger Map