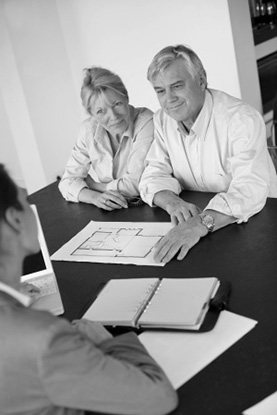 When searching for a tax attorney in Akron, Ohio you are looking for an experienced and knowledgeable person. You will want Brunsdon Law Firm at the top of that list. At Brunsdon Law Firm you work with Terri Brunsdon, an attorney and a CPA with a Masters in Tax. Terri has years of experience delivering tax solutions to her clients. She also has years of working in the accounting field and has authored several textbooks on accounting software. At Brunsdon Law Firm individuals and small to mid-size businesses will find the accounting, tax, and legal solutions they need to succeed. If you are searching for tax planning, tax audit representation, tax appeals, tax litigation or tax debt resolution services, you have found the answer to your search at Brunsdon Law Firm.
Plan ahead for your taxes
Every year, too many people pay tax bills that may be larger than necessary. They may even pay tax penalties that could be avoided simply because they do not have a tax background or the time to understand the tax system the way a tax professional does. You can avoid tax mistakes and may even reduce your tax bill by hiring Brunsdon Law Firm to implement tax planning strategies tailored to your situation.
Be represented at a tax audit
If notified of a tax audit, the first call should be placed to a tax professional. Whether it is an IRS audit, a state tax audit, or a city tax audit, you do not need to handle it alone. It is important to have the best tax and legal professional working for you. Many people facing an audit may have made a simple mistake that could end up costing additional taxes along with expensive penalties and interest.
Brunsdon Law Firm will:
Explain the scope and nature of the audit.
Assist you in preparing for the audit.
Represent you by meeting with the auditor.
File an appeal if you disagree with the audit results.
Take the steps need to abate tax penalties.
Challenge a tax position
Don't always accept a proposed change to your tax return. The taxing authority is not always correct in notifying you of a change to your tax return. Perhaps more information needs to be supplied or a tax appeal may need to be filed to commence litigation on your position. When considering the appeal of a tax issue, you will want a knowledgeable, trained professional representing your interests before the IRS or state or local taxing authority. Protect your rights throughout the appeals process by hiring our trusted legal and tax professional at Brunsdon Law Firm.
Enjoy the freedom that comes from tax debt resolution
Many taxpayers get behind in taxes. Failing to file tax returns or ignoring the IRS, state or city taxing authority is not the answer. These agencies have statutory power to collect back taxes by issuing a tax levy against your wages, bank account and other assets. If you continue to ignore a tax problem, the IRS, state or city taxing authority will not only issue a tax levy but may also file a tax lien against your property, which will lower your credit score. In addition, interest and penalties continue to be added to your unpaid tax debt.
Instead of ignoring the tax problem, let Brunsdon Law Firm help you fix the tax problem. We can help you take the steps that will bring you into compliance with the tax laws and will work with the IRS, state or city taxing authority on your behalf to resolve your tax problems. Terri Brunsdon has experience in successfully obtaining negotiated settlements with the IRS for her clients. Tax debt resolution offers a "fresh start" in your life.
Get legal representation now!
At Brunsdon Law Firm our mission is to serve each client by providing cost-effective legal and tax services in a timely manner. To make sure you get the legal and tax audit representation you deserve, simply call Brunsdon Law Firm at 330.374.1166 or toll free at 855.501.5971. You can also email a request by filling out our contact form, but protect your confidentiality by not emailing particular details about your issue.

View Larger Map