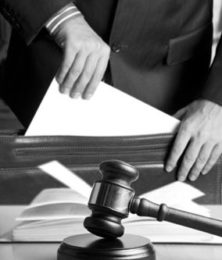 A former Internal Revenue Service employee has pleaded guilty to stealing identities from an IRS Service Center in Fresno, Calif., and using them to claim more than $1,745,000 in fraudulent tax refunds and obtain more than $175,000 in refunds from the IRS.
Source: http://www.accountingtoday.com/news/Former-IRS-Employee-Pleads-Guilty-Claiming-Fraudulent-Tax-Refunds-69347-1.html
Disclaimer: This is intended to provide useful tips and is NOT intended to be legal advice. You should always seek the advice of an attorney when creating a will. You can also get more information about creating a will by contacting one of the attorneys at Brunsdon Law Firm.