When searching for a business tax attorney in Akron, Ohio you are looking for an experienced and knowledgeable person in tax law like Terri Brunsdon at Brunsdon Law Firm.
Qualifications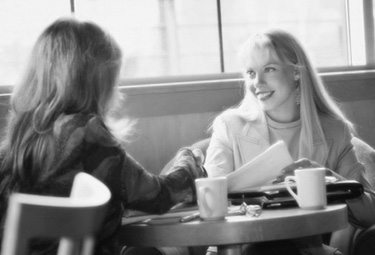 At Brunsdon Law Firm you will work with Attorney Terri Brunsdon, who is admitted to practice law in the State of Ohio and is a licensed Certified Public Accountant in Ohio and West Virginia. Prior to receiving her law degree, Terri worked as a Public Accountant and Certified Financial Officer. She also authored and published several textbooks on accounting software. Terri has successfully delivered numerous tax solutions to fit each of her clients' needs.
At Brunsdon Law Firm individuals and businesses will find the accounting, tax, and legal solutions they need to succeed. If you are searching for tax planning, tax audit preparation and representation, tax appeals, tax litigation or tax debt resolution services, Terri is the person to add to your team.
Feel Overwhelmed?
Tax planning and problems arising after filing taxes can be a big burden to today's busy business managers and accountants. Call Brunsdon Law Firm and ask for Terri Brunsdon. She can draw on her experience to assist you whether you are tax planning, dealing with an audit, wanting to appeal a tax decision, or need to resolve tax debt.
Terri can assist you by:
Planning ahead to avoid future tax mistakes and maximize your deductions to potentially reduce future tax liabilities.
Representing you in your tax issues, whether its a tax audit, an offer-in-compromise, or setting up a payment plan. She can negotiate on your behalf.
Giving you peace of mind and knowledge of what your rights are.
Advising you on whether filing an appeal is a good choice for you or not.
Instead of ignoring or worrying about your tax problems, let Brunsdon Law Firm help you fix them. We can help you take the steps that will bring you into compliance with the tax laws and will work with the IRS, state, or city taxing authority on your behalf to resolve your outstanding tax issues. Terri Brunsdon has experience in successfully handling audits, filing appeals, and negotiating settlements with the various taxing authorities for her clients.
Get legal representation now!
At Brunsdon Law Firm our mission is to serve each client by providing cost-effective legal and tax services in a timely manner. To make sure you get the legal and tax audit representation you deserve, simply call Brunsdon Law Firm at 330.374.1166 or toll free at 855.501.5971. You can also email a request by filling out our contact form, but protect your confidentiality by not emailing specific details about your issue.

View Larger Map