By searching for a business litigation attorney in Akron, Ohio you may be looking for a trusted advisor for your business. At Brunsdon Law Firm we focus on helping businesses and individuals with the accounting, tax, and legal advice they need to succeed.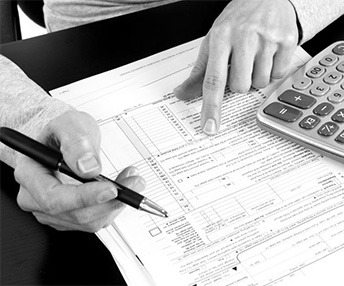 Business Litigation
Brunsdon Law Firm is experienced in counseling and handling various types of litigation involving businesses and individuals in disputes with other businesses, government entities, or groups of individuals.
Litigation is time consuming and costly. We know that litigation comes with inherent risk and that our clients' future can often hinges on a case's outcome. We know you're in business to do business, not litigate, so we handle the process in order to minimize disruptions to operations and cash flow.
Whether your business is involved in a contract dispute or a former worker violated a noncompete agreement, Brunsdon Law Firm can serve as either plaintiff or defense counsel for your business. Our attorney can assist you with any business litigation, including:
Breach of contract
Breach of non-compete
Tax court litigation
Shareholder actions
Business dissolution
Meet Our Attorney
At Brunsdon Law Firm, you will work with Terri Brunsdon, an attorney admitted to practice law in the State of Ohio and a licensed Certified Public Accountant in West Virginia and Ohio. Terri has her Masters in Taxation and, prior to her legal career, was a Public Accountant and a Chief Financial Officer. She is also the author of several textbooks on accounting software.
Contact Us Today
Let Brunsdon Law Firm assist you by providing cost-effective litigation services. Give us a call today at 330-374-1166 or toll free at 855-501-5971. You can also request an appointment by emailing us through our contact form. If emailing, protect your confidentiality by not including any specific details on your case.
Brunsdon Law Firm is available to serve as your business litigation counsel.

View Larger Map