When searching for a business law attorney in Akron Ohio, you may be searching for a trusted advisor for your business. At Brunsdon Law Firm we focus on helping businesses and individuals with the accounting, tax, and legal advice they need.
Instead of hiring an accountant, tax advisor and legal professional, consider finding all these resources in one place. Let us help you with the following services:
Tax Advice
Taxes are a major concern to businesses. Should you treat a worker as an employee or an independent contractor? Does the business need to collect sales tax on a sale? What happens if the business fails to remit employment taxes? We have answers to those questions and others. Whether you need advice on minimizing the tax you are paying, help with an audit, paying back taxes, filing a tax appeal, or resolving litigation, Brunsdon Law Firm stands ready to resolve your problem.
Contracts
Every business uses contracts. They are an inescapable part of doing business and the details are important. Does the business have an employment agreement , a customer sales contract, a noncompete agreement, or a lease? Is there intellectual property the business needs to protect? Contact us for all your business and contract needs. We can create new and review existing contracts.
Business Formation
Choosing the right legal structure for your business is the first and most important step in starting a company. Should you operate as a sole proprietor, corporation, s-corporation, limited liability company, or partnership? We can assist you in making that decision and provide you with valuable tax advice that impacts your decisions. We can also help you evaluate your existing legal structure and whether a change may be necessary.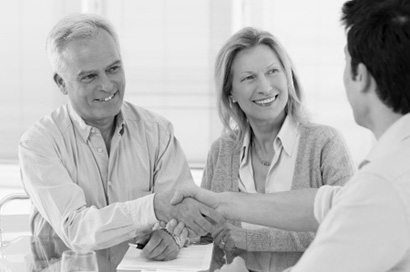 Succession Planning
You have worked hard to make your business successful, and we can help you preserve the continued existence of your business after you retire. Plan for the future of your business and contact us.
Business Litigation
Is your business involved in a contract dispute? Has a former worker violated a noncompete agreement? Brunsdon Law Firm can serve as either plaintiff or defense counsel for your business. Terri can assist you with any business litigation, including:
Breach of contract
Breach of non-compete
Tax court litigation
Shareholder actions
Business dissolution
Mergers & Acquisitions
Acquiring a company or merging companies are strategies that can help grow your company or product line. Brunsdon Law Firm can assist with all aspects related to the deal, such as:
Letter of intent
Agreements & Contracts
Restructuring & Reincorporation
Structuring Transactions
Due Diligence
Documentation & Compliance
Employment and Labor Contracts
Taxation Issues
Leveraged Buy-Outs
Negotiations
Meet our attorney
At Brunsdon Law Firm you will work with Terri Brunsdon, an attorney who is admitted to practice law in the State of Ohio and is a licensed Certified Public Accountant in West Virginia and Ohio. Terri has a Masters in Taxation and, prior to her legal career, was a Public Accountant and Chief Financial Officer. She is also the author of several textbooks on accounting software.
Get The Legal Representation You Deserve
At Brunsdon Law Firm our mission is to serve each client by providing cost-effective legal and tax services in a timely manner. To make sure you get the legal and tax representation you deserve, simply call Brunsdon Law Firm at 330.374.1166 or toll free at 855.501.5971. You can also email a request to us by completing our contact form, but protect your confidentiality by not emailing particular details about your issue.

View Larger Map